Active ingredients
Regeneration by nature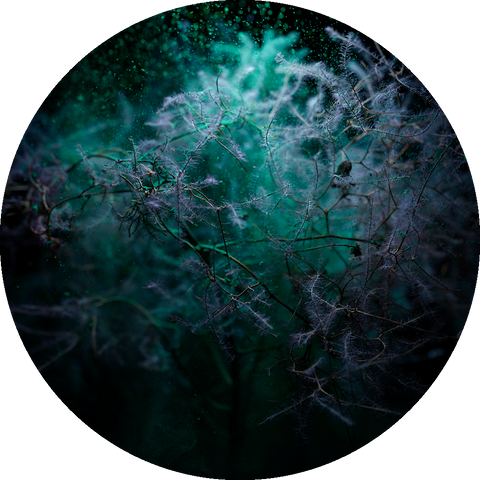 Carob seed extract
Around the Mediterranean we extract organic carob seeds rich in oligogalactomannan with incredible properties for the skin, offering it in particular intense hydration, it stimulates the natural repair mechanisms of the skin.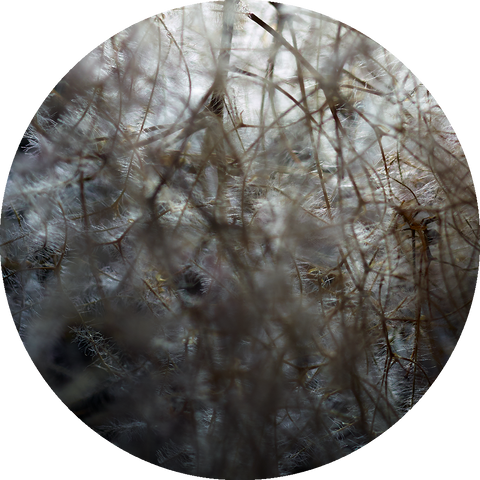 Rice extract
Rich in rapidly assimilable bi- and tri-peptides, this peptide compound from rice is a global anti-ageing active ingredient that compensates for the nutrient imbalance of the skin, boosts its cellular metabolism and strengthens its defense potential.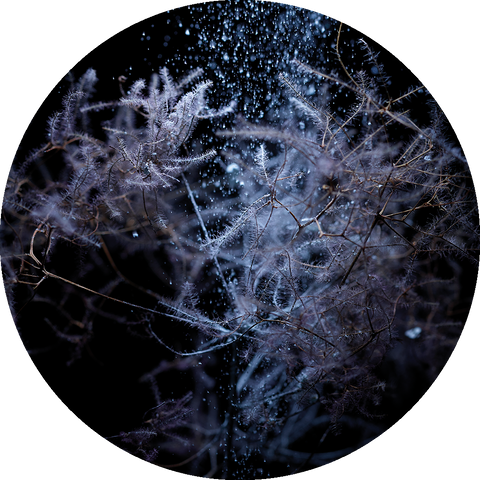 Sap of Croton Lechleri ​​or Dragon's blood
The sap of Croton Lechleri ​​from the Amazon, called dragon's blood (Dragon's blood) is known for its healing and antioxidant properties thanks to its composition rich in taspine (restorative function) and polyphenols (antioxidant).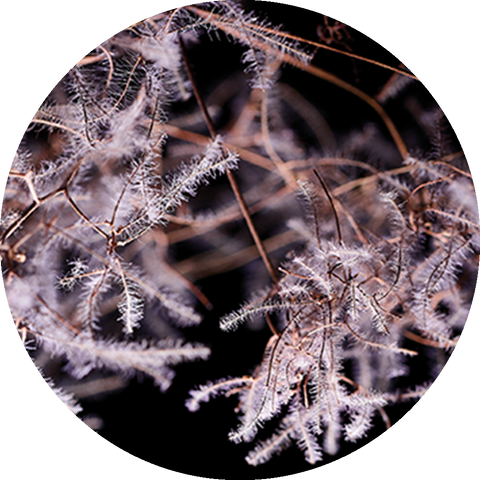 Biosaccharide gum-1
This polysaccharide (complex sugar) is obtained by a biotechnological process of fermentation from plant substrates. With its high molecular weight, it moisturizes the upper layers of the epidermis, while providing a soft and pleasant "touch".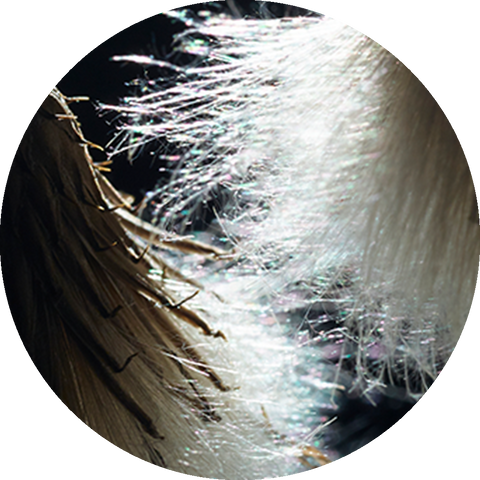 Sodium hyaluronate
This "super" active ingredient obtained by a biotechnological process of eco-responsible bacterial fermentation, acts in depth to accentuate the rejuvenation and regeneration of the skin thanks to its exceptional moisturizing power. Different molecular weights act at different levels. On the surface, it forms a moisturizing film on the surface of the skin, thus avoiding dehydration. In the epidermis, its moisturizing effect gives volume to erase wrinkles and plump the skin. Deeper down, it stimulates collagen synthesis and activates skin microcirculation for firmer, deeply hydrated skin.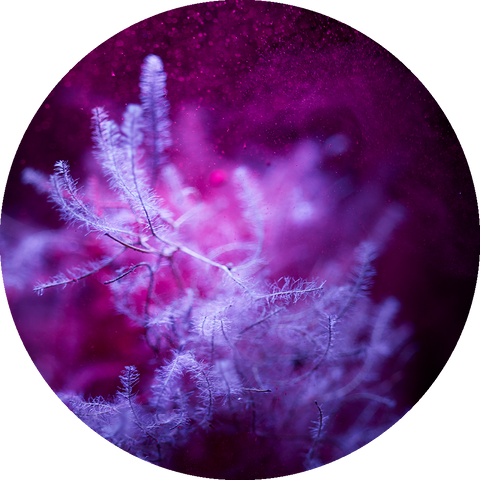 Mexican Agastache Extract
This herbaceous plant extract is used to restore a radiant and unified complexion. It contains acacetin and tilianin, flavonoids with well-known anti-inflammatory activities. Its action reduces inflammation of the skin and redness induced by stress. It significantly improves the complexion and radiance of the skin while moisturizing it and restoring its ability to protect itself.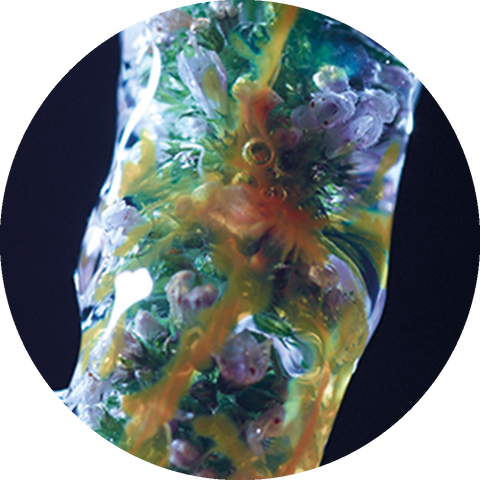 Sea lily Pancratium maritimum extract
The sea lily is a protected species, cultivated on the sandy shores of Europe subject to difficult environmental conditions (aridity, wind, sun). Its compounds have the ability to slow down the excessive transport of melanin and the appearance of brown spots. Its action reduces the surface and the coloring of brown spots.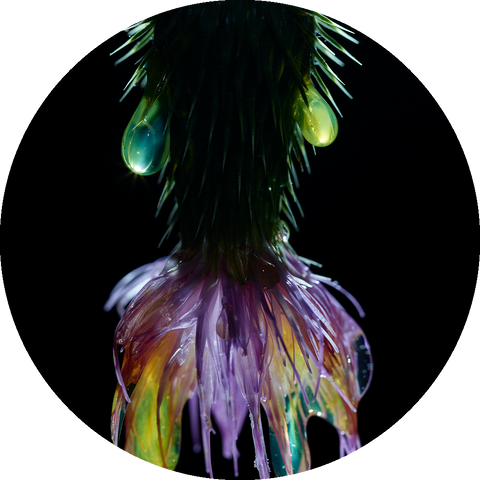 Marine exopolysaccharide
Resulting from a national research program, this molecule has proven its effectiveness from 15 days of use to fight pollution-induced brown spots. The configuration of the molecule makes it possible to block the biological systems of melanin secretion caused by pollution or UV.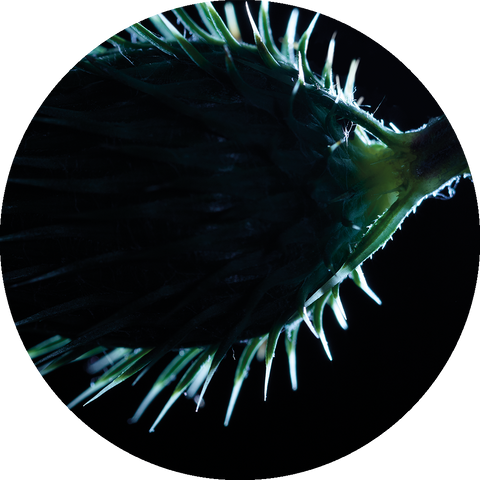 Kigelia fruit extract
Used by women in Africa as a bust firmer since antiquity, it particularly contains flavonoids (venous tonics that activate blood circulation), steroidal saponins (which help to energize the dermis) and finally, phytosterols (known to reduce inflammation). We love its immediate tightening and firming effects and its anti-aging properties for the skin.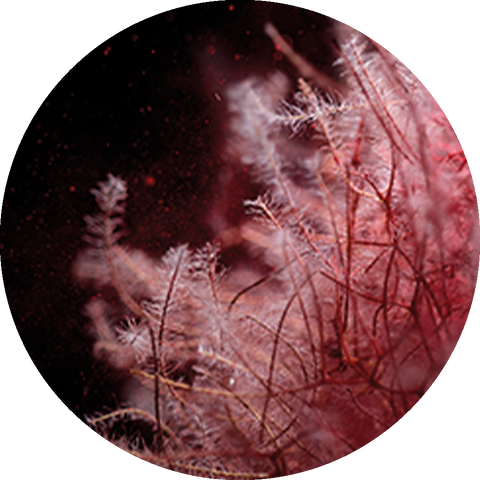 Quillaja bark extract
Quillaja or Panama wood bark extract from South America contains saponins. It has many virtues and in particular a moisturizing function because it increases the water content of the skin and keeps it soft and smooth.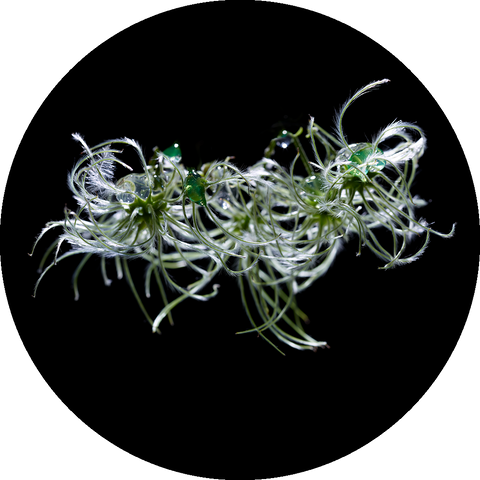 Rhodella violacea microalgae extract
Resulting from a biotechnological process, Rhodella violacea is a micro-algae with regenerating, oxygenating and rejuvenating properties. A global action that protects the cells against external aggressions, regenerates them and recharges them effectively with water.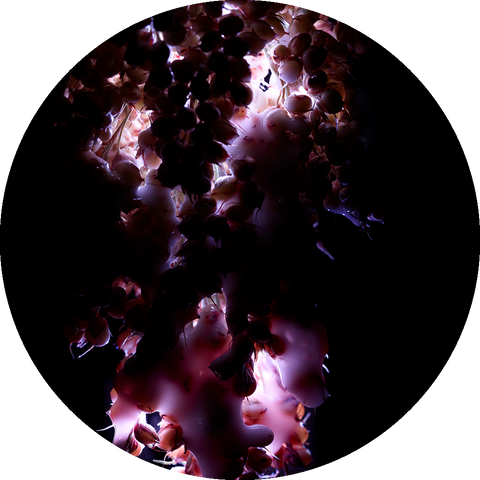 Oat polyose
Extracted from organic oats, oat polyose is 100% natural and acts as an extraordinary tensor active ingredient for the skin with a visible and immediately perceptible lifting effect.
Marine spring water
Drawn from a depth of more than 22 meters in the north of Brittany on a natural site, this water acts on the vitality of the skin and its hydration.
Filtered by sand and a network of granite faults, it is naturally enriched in minerals and trace elements, which gives it a unique composition, rich in manganese and silica. Marine spring water promotes good circulation of intracutaneous water and strengthens communication between dermis and epidermis. Sagging of the dermo-epidermal junction is limited, the natural elasticity of the skin is preserved.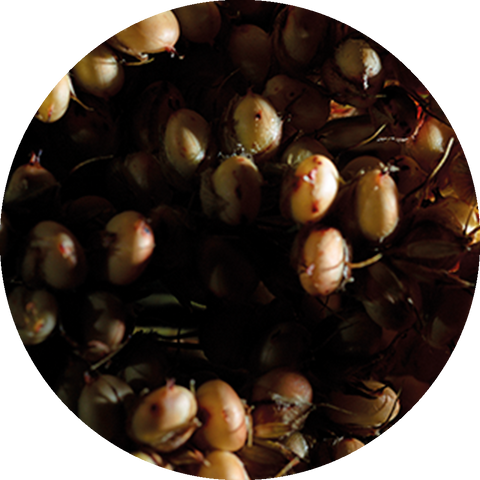 Blackcurrant seed oil
Blackcurrant seed oil is rich in omega-3 and omega-6, to act on inflammation and strengthen the skin barrier. It also locks in the skin's natural moisture, leaving skin smooth and soft.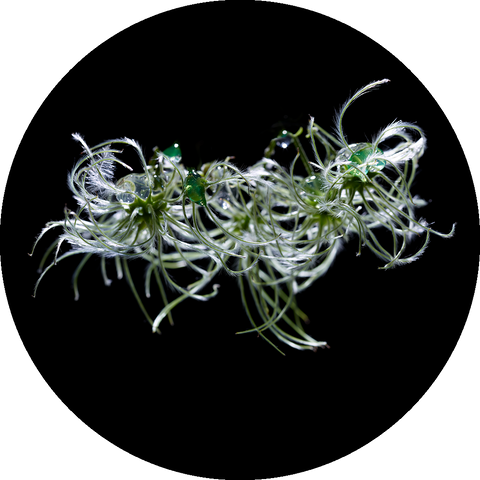 "Balloon Vine" extract
This tropical climbing plant produces fruits in the shape of pointed bells containing small black seeds called "heart peas". Today it is also cultivated in Europe for its use in homeopathy to treat eczema and dermatitis. Strongly anti-inflammatory, it fights against redness and itching. It prevents dehydration and soothes the skin.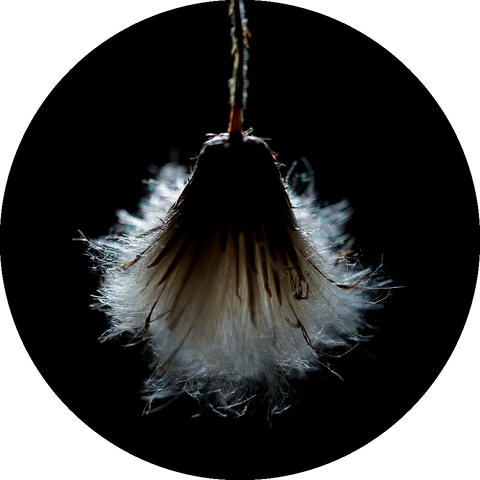 Sunflower oil concentrate
This sunflower oil concentrate from organic farming has a high content of unsaponifiable lipids (phytosterols, tocopherols and various vitamins) which improves elasticity, stimulates cell metabolism and skin regeneration. Its richness in essential fatty acids (linoleic acid) acts to stabilize the skin barrier of dry and irritated skin.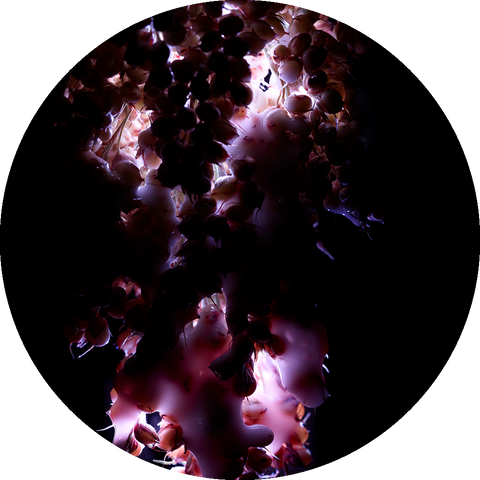 Pomegranate vegetable oil
Pomegranate fruits are cold pressed to obtain pomegranate oil: a certified ORGANIC natural restorative antioxidant, rich in fatty acids and without preservatives. It stimulates cell formation, increases skin elasticity and regenerates tissues. Also known for its anti-inflammatory effect.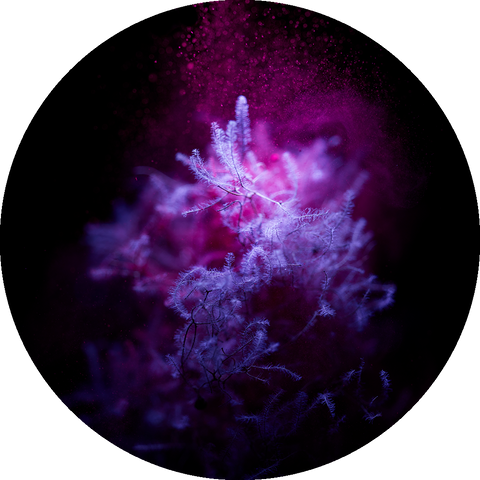 Punicalagin
Extracted from pomegranate peel, specific pomegranate polyphenols (punicalagin) have demonstrated antioxidant and antigenotoxic activity; the antioxidant activity of pomegranate juice is 3 times more powerful than that of green tea, for example. Studies also show beneficial effects as a cancer inhibitor.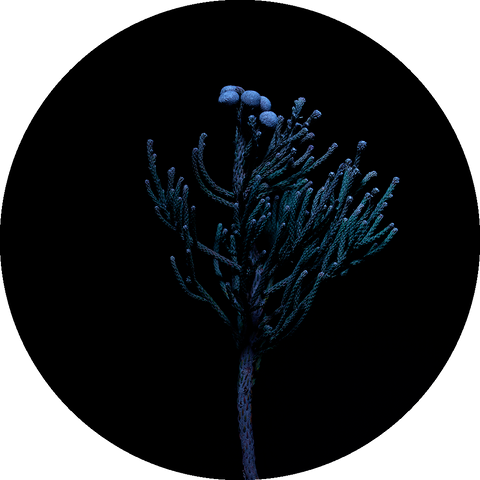 Niaouli essential oil
This oil stimulates natural defenses and promotes circulatory comfort. It is a very powerful natural antiseptic, with antimicrobial, antibacterial and antifungal properties.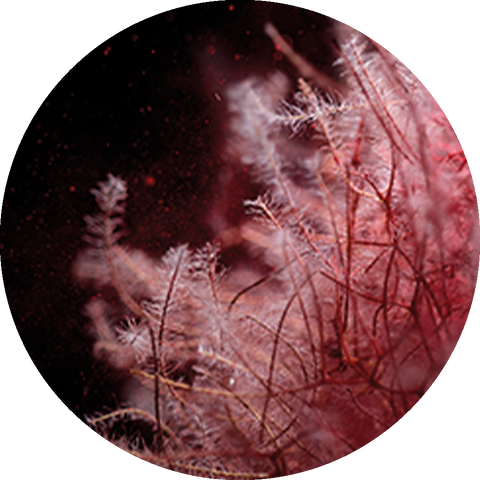 Sophora Japonica flower extracts
This plant native to eastern China and Japan is fundamental in traditional Chinese medicine.
It is known and recognized for its triple action on the skin:
• it stimulates the means of defense and repair of the skin
• it is very effective on the circulatory system
• it also stops bleeding and heals wounds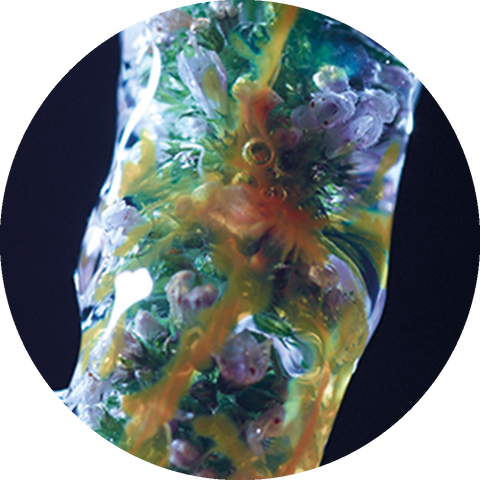 The Squalane
Derived from the residues of organically grown sugar cane, this vegetable lipid helps restore the skin's lipid barrier. Excellent emollient, this oil penetrates very easily into the epidermis, moisturizes, softens and softens the skin to provide a silky touch.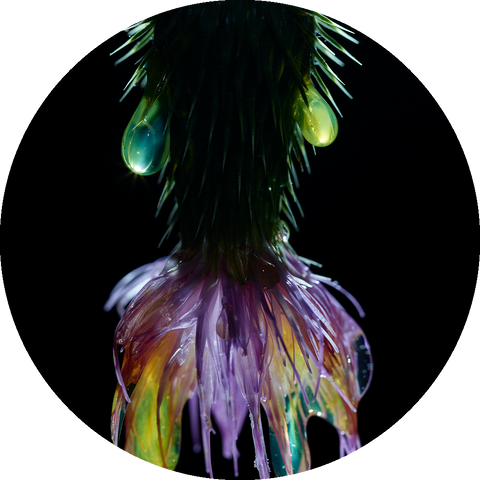 Complex based on Xylitol and Glucose
Of plant origin, without preservatives, allergens or GMOs, this complex combines xylitol (birch bark) with glucose. Capable of retaining 1000 times its weight in water, it is both a deep moisturizer for visibly nourished skin in 8 hours and a restructuring agent for the skin barrier from 24 hours after application.